Aug 15th 2001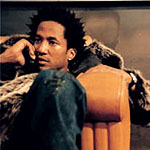 Q-Tip - Kamaal the Abstract: LP (Arista)
We all know him as Q-Tip the former front man to the rap group we all know as A Tribe called Quest. A few years back he ventured out on his own with his debut set 'Amplified' (on Arista) now he returns with his sophomore set for the label in 'Kamaal The Abstract' a 9 track piece that is close to the rappers' heart in the gender it was conceived.

The combination of jazz and rap has always intrigued Q-Tip to bring to the table songs that move and groove you and 'Kamaal' steers you in that direction. With jazz musicians Kenny Garrett (saxophone), Gary Thomas (sax, flute), and Kirk Rosenwinkle (guitar) on board in guest appearing roles 'Kamaal' is sure to please all of his fans (both old and new). The album will be in stores October 23rd don't let this one pass you by.

A most def Ty-D Pick

TD.

Track ListingTrack listings.
| | |
| --- | --- |
| 1. | Feelin' |
| 2. | Do You Dig You |
| 3. | Million Times, A |
| 4. | Blue Girl |
| 5. | Barely In Love |
| 6. | Heels |
| 7. | Reverber For Factory |
| 8. | Coming |
| 9. | Even If It's So |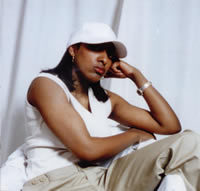 Miss Cherokee - I like it: (MJJ/Sony)
Newcomer Miss Cherokee is the latest young British female singer to hit the R&B scene with her latest single is 'I like it' taken from her debut album, 'To The Streets', which has been officially released by 2001 Quartz Records in the UK (not sure if it will get a release here on US soil).

The song which borrows heavily from Black Eye Peas - 'Joints and Jams' as the main beat, has excellent production and Ms. Cherokee's harmonizing vocals rolling full steam ahead. Soul 24-7.com has been pumping this track for a bit now and I have to say I see why good song round and round and I'm sure she'll find her way onto my top Ten @ 10. Another TYD Pick.

TD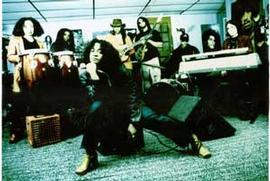 Seek - Mars and Venus: (Giant Step)
If you're into the likes of Fly By Nature, Cooly's Hot Box, Fertile Ground or The Sirius B Project well Seek is right up your league. Hailing from Atlanta, this 7 piece band has a well polished, tight sound and the album "Venus and Mars" is a shining example of their hard work.

A set that's filled with terrific tracks from start to finish, Venus and Mars is well written and produced unfortunately not much more is known about them (they don't have an official website). Most promising tracks (in my eyes) are 'Mountains', 'Ask yourself', 'Before you' and 'The story of us' (Cottonbelly rmx). They've just got an official label deal with Giant Step and you can listen or download their music at MP3.com.

TD
Home About TYDmusic TYDmusicshop My Picks Reviews Playlists Hotlistlist Link-up F.A.Q's Archive Contact us My Family My Mates My Mates-2 Guestlog Testimonials My Gallery
TY-Dforum