Mar 15th 2001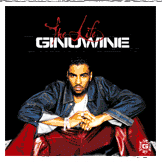 Ginuwine - The Lite (Epic)
The 'G' man returns with his latest effort 'The Lite' his 3rd release for Epic. With the likes of Timberland, Ric Wake, Big Dog and Raphael Saadiq on board this serves notice as you might be in for a surprise.

The album as a whole is dominated by slow grinders but it has some fine moments. First stop is 'Why not me' a call out anthem for a man trying to get the attention of the woman. Next is 'There it is' the first of 9 ballads, a nice lil' ballad telling the story of a singer's relationship struggles. Of all the ballads the stand outs has to be 'Two reasons I cry' and 'Open Arms' definitely ones prime for radio and most likely will be singles at some point. 'That's how I get down' featuring up and coming rapper Ludacris and 'Show after the show' are the more upbeat tracks on the disc.

Other notables are 'Tribute to a woman', '2 Way', 'Role Play' and 'How deep is your love'. The album is sure to please all his fans and will hit the record shelves on April 3.

TD.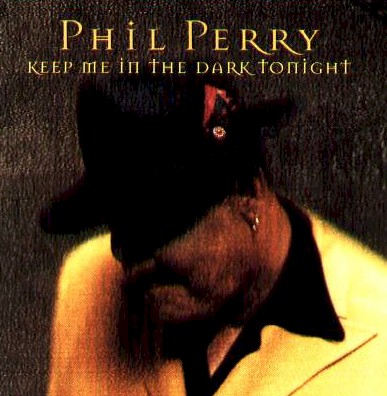 Phil Perry - Keep me in the dark tonight (Private)
Mr. Perry returns with a beautiful ballad worthy of this mans impeccable vocal talents not to say it hasn't before but it does seems to be the same ol' same old.

Taken from the album 'My book of love' (Private Records) Keep me in the dark tonight is a delightful, warm and sensual slow grinder that is wonderfully produced by Gary Brown. Phil's voice is of the highest grade and settles very well on the words she sings. Definitely a radio friendly track that will probably find a home on Adult/Contemporary/Jazz formats rather than Urban/Top 40. The album is in stores now so if you're a RNB/Jazz lover I urge you to pick this one out.

TD.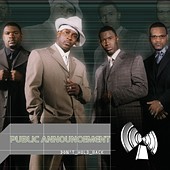 Public Announcement - Man ain't supposed to cry (RCA)
The lads that started out with R. Kelly at the helm hasn't had quite the success that Mr. Kelly has endured but they haven't disappeared either garnering some success of their own with 'Body Bumpin' in 98 and most recently 'Mamacita' taken from their latest LP 'Don't hold back'.

This ballad is a typical slow mover that's bound to get the attention of a lot of women and surely will pick up a lot of airplay for it's deliberate message of what a man isn't supposed to do. I'm sure they will have another hit on their hands but to me it brings nothing new to the table and there is a stable of these tracks floating about nowadays so take your pick.

TD.
Home About TYDmusic TYDmusicshop My Picks Reviews Playlists Hotlistlist Link-up F.A.Q's Archive Contact us My Family My Mates My Mates-2 Guestlog Testimonials My Gallery
TY-Dforum