Oct 1st 2001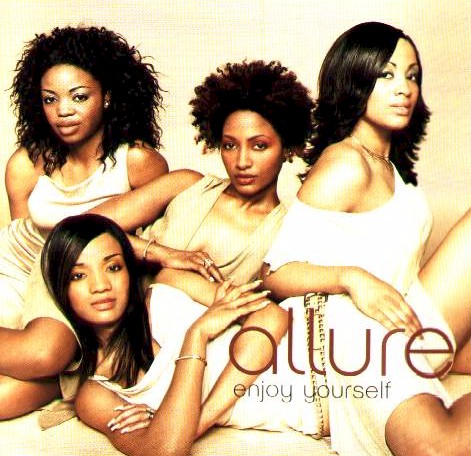 Allure - Enjoy yourself: (MCA)
After blowing up the spot in 97 with tracks like 'Head over heals' w/Nas, 'No Question' featuring LL Cool J and the tear jerker ballad 'All Cried Out' the old Lisa Lisa and Cult Jam hit from years back all of which was found on their self titled debut set I always wondered what happened with these young ladies and low and behold here they are.

Now signed to MCA after the demise of Mariah Carey's Crave label (of which they were signed to) the girls return with an excellent track 'Enjoy Yourself' produced by whom I feel should win the next grammy for producer of the year Kay Gee. His uncanny ability to come up with such top notch tracks these past year is a testament to just how talented this man really is. The song is all about having fun and 'enjoying yourself' while retaining a positive message for the masses. I have always had a soft spot for these young ladies and had hoped they did not become the latest casualty in the one hit wonder ward.

No title for the forthcoming album yet as well as a street date but be certain of this you will be hearing a lot more of this track on the show. A most def Ty-D Pick

TD.
Home About TYDmusic TYDmusicshop My Picks Reviews Playlists Hotlistlist Link-up F.A.Q's Archive Contact us My Family My Mates My Mates-2 Guestlog Testimonials My Gallery
TY-Dforum