Aug 15th 2001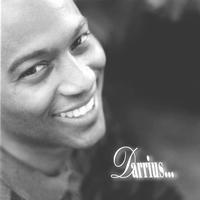 Darrius - Darrius : LP (Critical Sun)
Darrius Willrich is a name I'm sure not a lot of you have heard of but I feel you will in the near forsaken future if radio Program Directors get off their collective arses and shake up their playlists and actually add good soul music such as this set to them for a change.

The self-titled album consists of 11 excellently penned tracks all of which have their own unique stamp to them, well written and produced by Darrius himself who's voice brings to mind the likes of Donny Hathaway, DJ Rogers and Webster Lewis. Starting things is the beautiful ballad 'Blissful' which explains the joy of marriage and love, next is 'The waiting is over' a jazz influenced mid-Sunday afternoon drive track that has radio potential written all over it and the equally stunning 'When she comes to me' another example of how amazing this young man is as both an artist and writer another great track.

Other notables include the brilliant ballad 'Lost in forever', I am your love, 'My unceasing love' and 'Corner Store'. Great disc throughout and hopefully you will see and hear it in a record shop near you. You can purchase it on line at MP3.com. Another TY-D pick.

TD.
Home About TYDmusic TYDmusicshop My Picks Reviews Playlists Hotlistlist Link-up F.A.Q's Archive Contact us My Family My Mates My Mates-2 Guestlog Testimonials My Gallery