Mar 1st 2001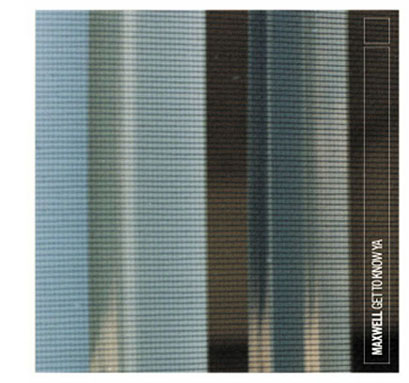 Maxwell - Get to know ya: (Columbia)
Ever since his debut in '96 with Urban Hang Suite, the silky smooth soulster we know as Maxwell has become one of today's most treasured artists. His music has captured the heart and soul of young and old across the globe and has been compared to legends like Marvin Gaye, Stevie Wonder and Donny Hathaway just to name a few.

Written and produced by the man himself, this latest offering pays tribute to those who love him best....... his loving and adoring fans as he 'gets to know you' more intimately (on a one on one level). Maxwell's voice has never sounded as sweet as he seduces the lyrics of the song in that tenor tone of his and reminds us of what kind of talent this man really has.

One of the genuine articles of soul flavour is given in this performance and its not to be missed if you are a fan of his and if you're not then become one you won't be disappointed unless of course you don't have a pulse. Taken from his forthcoming CD called 'Now ' (Columbia) which will be in record stores March 2001.

Ty-D.
Home About TYDmusic TYDmusicshop My Picks Reviews Playlists Hotlistlist Link-up F.A.Q's Archive Contact us My Family My Mates My Mates-2 Guestlog Testimonials My Gallery TY-Dforum