Jan 1st 2001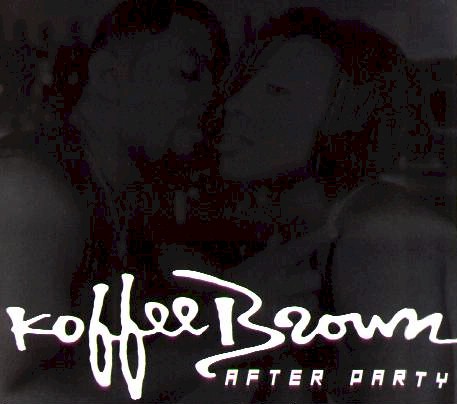 Koffee Brown - After Party: (Arista)
Not much is known about Koffee Brown except that they are a man/woman duo who's making some noise in the RNB arena.

Taken from the forthcoming album that's yet to be titled (ARI-3911) that's produced by Naughty by Nature's Kay Gee, this catchy single features background vocals from fellow label mates Next and Que. The single as a whole has all the right ingredients for it to be a contender in the RNB field with its bumping bass line, chimes and harmonizing lyrics and with production credits from the 'Allstar' camp, this one is definitely has radio friendly potential and should see the light of day on radio formats across the country.

After Party to me should be a top ten on the RNB charts and most definitely will get a top ten ranking on my show 'The Menu' on Mixx96fm.com where you will hear it quite frequent and often so beware of the wear and tear on your eardrums. The album is slated for a tenative street date of February 20th 2001 - Look out for it. A mos.def Ty-D Pick.

TD.
Home About TYDmusic TYDmusicshop My Picks Reviews Playlists Hotlistlist Link-up F.A.Q's Archive Contact us My Family My Mates My Mates-2 Guestlog Testimonials My Gallery
TY-Dforum